You want to start exercising.
You want to eat right.
You want to look good in those jeans sitting in the back of your closet from 3 years ago.
We all do.
Problem is, there's such a mountain of fitness model gurus, supplements, and fad diets to wade through, it's hard to know where to even begin.
Each year, our Fitness Award goes out to one person, or organization that has shown a PROVEN track record of giving sound, realistic, and useful fitness advice, that leads to ACTUAL results.
So we're proud to announce the winner of 2016 and the rest of the nominees for for 2017…
Winner for 2018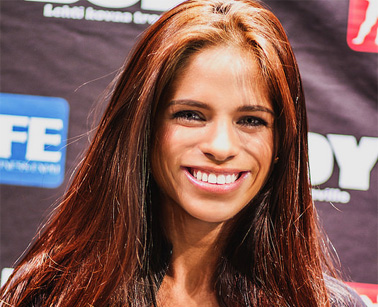 Considered one of the biggest stars in the fitness industry, Venezuelan born Michelle Lewin offers a girl-next-door appeal that has won her fans who range from hard-core fitness addicts to those new to bodybuilding, all of whom can participate in her popular 21-day challenge via a smartphone app. With nearly 403K Twitter followers, 9M Facebook followers and 14M Instagram followers, Michelle's social media fanbase grows by 20,000 per day.