It used to be taboo… but now it's a trend.
And if you're looking for a way to calm the mental chatter, focus, and get through your day with less stress, there aren't many things you can do that are more impactful than meditation.
But if you don't have a practice, where do you start?
And if you do, how do you improve and keep it from getting stale?
Each year, our Meditation Award goes out to the one meditation teacher, practitioner, or organization that bring the most genuine, approachable, and effective method to an age-old practice.
So we're proud to announce the winner of 2016 and the rest of the nominees for for 2017…
Winner for 2018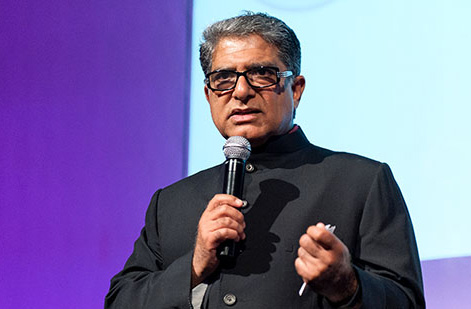 Trained as a medical doctor, Deepak Chopra turned to transcendental meditation and holistic Ayurvedic practices. As an author, public speaker, and alternative medicine advocate, he is among the most prominent figures in the New Age movement. Through his books and videos, he has become one of the best-known and wealthiest figures in alternative medicine. Partnering with neurologist David Simon, he set up the Chopra Center for Well-being in 1996. The center promotes the belief that individuals can reach perfect health through control of the mind, yoga, and some Western medicine. Its meditation techniques are clearly detailed on its website