Enjoy a Healthy Vacation Visiting These Three Luxurious Maui Beach Condos!
Blessed with a comfortable, sunny climate and dazzling Pacific Ocean vistas, the resort destination of Wailea on Maui holds wide appeal. People seeking condos for sale in Wailea sometimes choose to visit the Wailea Resort during a holiday. Consider spending some delightful days and nights exploring the amenities and activities in these three luxurious condominium communities:
Hoolei Condos For Sale
The Waldorf Astoria manages the elegant Hoolei at Grand Wailea Resort. Located at 146 Hoolei Circle, this gated complex furnishes two-story luxury villas featuring some 3,200 to 4,000 finished square feet of living space per unit. A three bedroom, three bath home here offers at least one private lanai, a dedicated elevator, a private garage, and a stylish modern kitchen. Vaulted ceilings and fine custom Italian cabinetry enhance the beauty of these residences.
These condos feature close access to Wailea golf courses and upscale shopping and dining. A well-equipped fitness center, a tropical pool (with its own waterfall), and delightful professional landscaping contribute to the appeal of the Hoolei condos. Concierge services and valet parking permit residents to enjoy a carefree lifestyle.
Wailea Beach Villas
Located at 3800 Wailea Alanui Drive, the lovely gated Wailea Beach Villas nestle on a roughly 11-acre tract close to the Shops at Wailea. Attractive tropical landscaping accentuates the charm of this resort. A network of footpaths cross through several flowering gardens on the grounds. The facility maintains two swimming pools (one reserved for adults only), as well as other amenities, including a billiards room.
The condominiums in this location vary in size. Accommodations range from two bedroom units supplying up to 2,000 square feet of living space to three bedroom residences boasting up to 4,200 square feet. Vacationers enjoy rental homes pre-stocked with groceries. Each condo includes a private washer and dryer, as well as available pool and beach towel services. Complimentary WiFi allows guests to remain Internet-connected during their stay.
The Superb Wailea Ekahi
The Wailea Ekahi condo community clusters within 54 low-rise condo buildings on a large 34.5-acre tract. The subdivision adjoins lovely Keawakapu Beach in far northern Wailea. These opulent units in the past have commanded rents ranging from $215 to $670 daily.
A few of the amenities here include four swimming pools. The community also offers private tennis courts, and exquisitely landscaped grounds sheltering tropical birds. Its excellent location makes this complex a popular vacation selection.
Enjoy The Wailea Beach Path
Visitors to the Wailea Resort enjoy spectacular coastal scenery by hiking or jogging along the free Wailea Beach Path. This narrow paved track provides convenient access to excellent beach fronts, including Wailea Beach and Polo Beach. It supplies a wonderful location to savor lovely Maui sunsets.
The Wailea Beach Path passes beside popular restaurants and resort hotels. A parking lot near 3850 Wailea Alanui Drive stands near the south end of this trail. Most of the nearby bistros cluster on the southern portion of this route.
Other Fun Activities in Wailea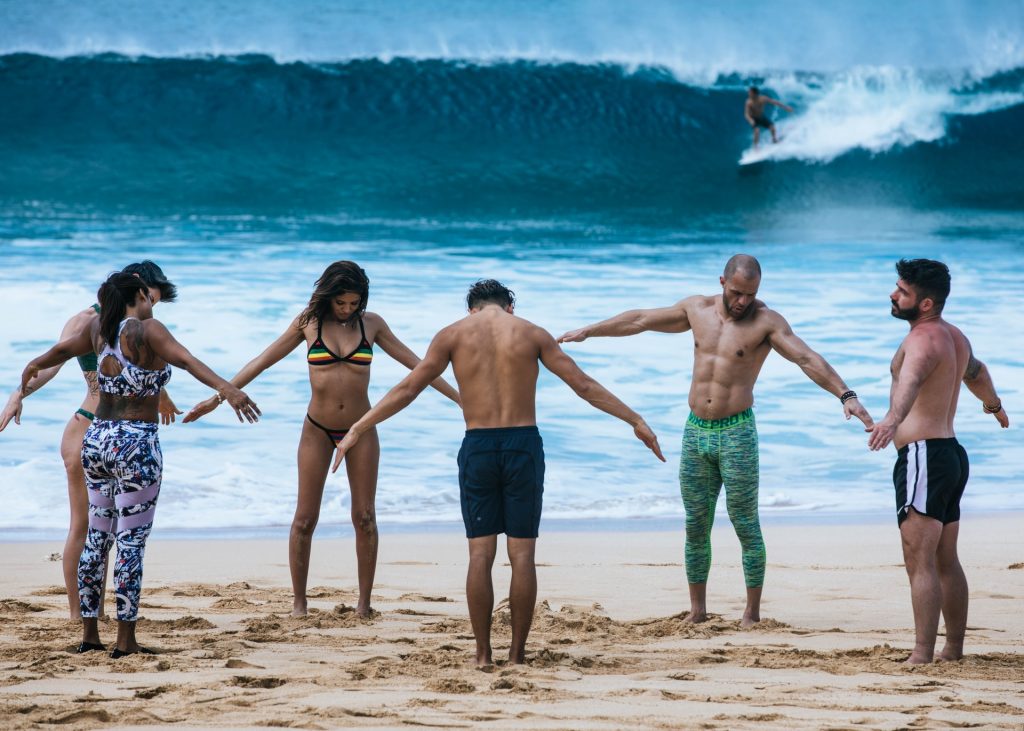 The acclaimed Wailea Resort offers a multitude of healthy recreational pursuits. For example, golfers enjoy playing on three famous courses: the Blue Course, the Emerald Course, and the Gold Course. Several subdivision developments adjoin these links. Wailea also features a renowned Tennis Club offering multiple courts with extensive available instruction and practice resources.
Many visitors enjoy exploring the trendy Shops at Wailea. An array of upscale boutiques carry gifts, clothing, fashion accessories, electronics, and other in-demand merchandise. Wailea offers a selection of restaurants and fast food outlets. Sample fine Italian cuisine at Ferraro's Bar e Ristorante at the Four Seasons Wailea, or enjoy a casual tropical island-themed meal at Tommy Bahamas in the mall!
Learn More About Condos For Sale in Wailea
Wailea Ekahi, Wailea Beach Villas, and Hoolei supply outstanding vacation amenities. Yet so do many other residential communities in the opulent Wailea Resort! To learn more about investing in real estate in this popular part of Maui, consider working closely with an experienced real estate specialist like Evan Harlow of Coldwell Banker Island Properties specializing in luxury properties like these.