Carrara marble, which is sourced from the Carrara Mountains in Tuscany, is a stunning material with many applications, most frequently in rooms like the kitchen or the bathroom. Its low cost is one of the factors contributing to its popularity. Many would argue that this marble is more elegant and beautiful than quartz or granite while also being less expensive than those materials. The Pietà, a famous Renaissance sculpture by the great artist Michelangelo that is now housed in the Vatican, was created using this marble, which was also historically used to line temple floors.
What Are The Uses For This Marble?
Know about a few of the most typical uses for Carrara marble:
Carrara Flooring
Carrara marble, which is used as flooring in warm climates, radiates coolness into a space – regulating the temperature inside. Prior to the invention of air conditioning, marble floors were very popular. Italians are accustomed to covering their marble floors with decorative rugs during the cooler months and rolling those rugs up during the summer to keep their homes cool. This kind of marble flooring should not be polished because scratching is more noticeable.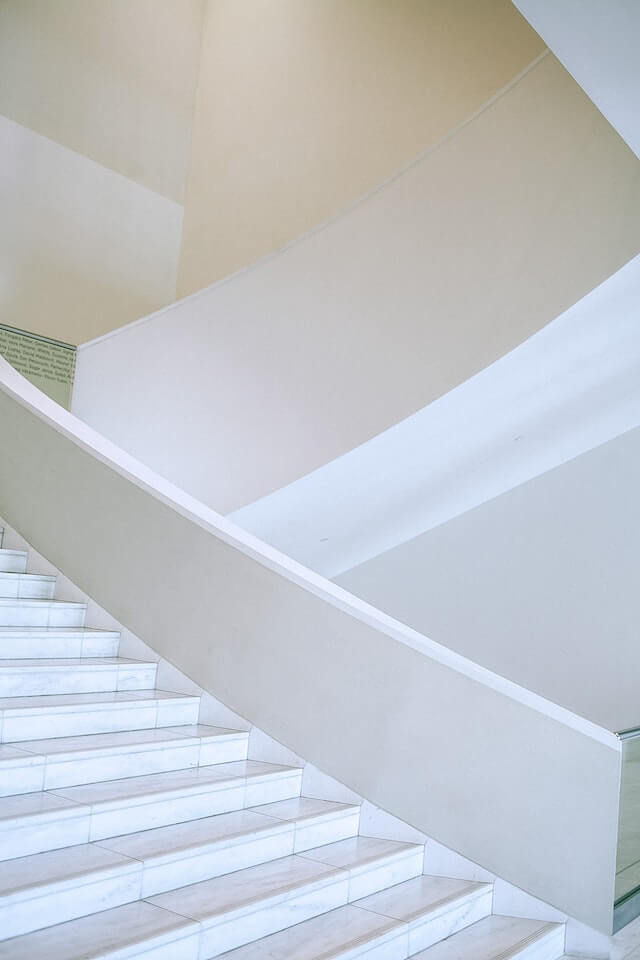 Carrara Kitchen Countertops
Carrara marble counters are warmly elegant and fashionable, and they go well with both light and dark cabinetry in many kitchen designs. The beauty of this soft stone, which is always cool to the touch, lies in its history as well as the fact that gets a more refined appearance as it ages. As the coolness of the stone moderates dough temperatures, bakers prefer using marble surfaces for rolling out dough. Marble countertops are less expensive than other countertop materials, but they are also more prone to stains and scratches. However, you can reduce damage, and still make the beauty of your marble worth appreciating, with the use of:
Trivets,
Coasters and
Placemats.
Carrara Marble Baths
An entire bathroom can be made of marble, including the fixtures, walls, and floor. When lining the shower walls with the stunning Carrara, be sure to pick your slabs carefully to create a dramatic veining pattern from floor to ceiling. To cut costs, window sills and other solitary spaces can be fitted with smaller slab yard pieces. The iron content of the slab is what causes the deep gray veining in Carrara marble. The content increases with the amount of veining. Due to the moisture present in your bathroom environment, you can anticipate your marble pattern to change over time.
How to Care for this Marble?
The following tips can come in handy for maintaining Carrara marble:
Prevent Moisture And Food Stains From Settling On The Marble
This is because the porous material makes the ideal home for black mold. This means you should take precautions to prevent moisture and organic material from getting into the Carrara. The glucose present in the substance reacts with black fungus to lead to the development of biofilms, which rot the stone. Furthermore, cleaning up spills and oils helps to avoid stains.
Avoid Using Abrasive Scrubbers On Marble Surfaces
This is because these substances remove the varnish from the surface, giving it an unattractive matte finish and leaving the marble exposed to stains, mold, and discoloration. Instead, use sponges and soft clothes. Avoid using acidic cleaners or bleach because acid is Carrara's worst enemy as well as that of other natural stones. Bleach is not any better because the corrosive chemical can etch the varnish's surface.
Avoid Spilling Alcohol, Vinegar, Lemons, And Chemical Cleaners On Your Marble Surface
You can use castile soap and water to clean delicate surfaces of Carrara marble that would be damaged by acidic liquids, alcohol, or bleach. Castile soap is diluted in water to create a solution that is both mild and effective. Because it is gentle on skin and surfaces, castile soap is the best option for cleaning any kind of delicate material. It is ideal for use on countertops and tiled areas.
Conclusion
A Carrara marble countertop, with the right maintenance, can even outlive the designers who created it. This type of marble is a popular option for homes and businesses because of its polished surface, which makes it a low-maintenance material that can be maintained similarly to most other marble types.