Are you a new iPhone user but unaware of exciting hacks that make your life easier while using the phone? We have listed the top ones here that will help you get started.
1. Save Multiple eSIMs:
If you purchase iPhone 14 in the US, it comes with eSIM only. IPhone has completely eliminated physical SIM cards from its model released in the US. This works to the users' benefit as you can store up to 8 SIM cards on your phone. This makes switching between the operators very easy as you can do it with the help of software without physically visiting any store. This means you do not need to physically remove the SIM tray from the phone to change the SIM cards. eSIMs from different operators can be stored in your phone itself. This helps in improving your connectivity, especially if you travel a lot. Use esimdb.com to learn the best operator in the destination to ensure you get a good range and do not lose connectivity.
We know that different areas usually receive good cellular services from different operators. You need not port your number to another operator to switch your SIM cards now. Instead, save the eSIM card on your phone and use it when needed.
2. Turn off the Always-on Display:
The iPhone 14 Pro has an always-on display feature, meaning the wallpaper dims, but the clock is always highlighted. This is enabled by default, but it can drain your battery life. Hence, it is best to turn it off. This can simply be done from settings. Go to display and brightness and toggle off the 'always-on' option.
But iPhone offers an additional feature where you can switch off the clock display at night when it is in sleep mode and activate it during the daytime if that is your preference.
3. Edit or Unsend iMessage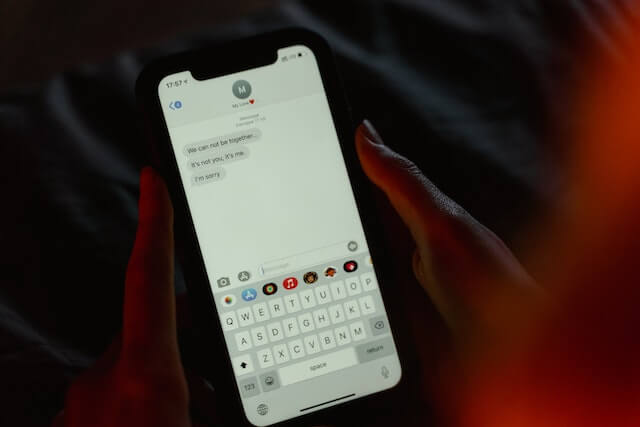 When you use iMessage, you can unsend or edit the messages. It has happened to all of us several times. We send a message to someone and press enter only to immediately regret it and wish to unsend it. It might be an embarrassing typo, or you may have sent it to the wrong person. Be it for any reason, unsending a message was not possible earlier. Thanks to the latest iOS 16, this problem is now solved.
Open the application, type the message, and send it. If you wish to unsend it, then long-press the message, and you will see both edit and undo options in the drop-down menu. Choose the one you want to use. But you must understand that if the person has already opened the message, this will not work. Also, if the person you sent the message to is not using iOS 16, they will see the message as it won't appear as unsent to them.
4. See the Wi-Fi Network Password:
This feature should have existed for some time now. By using an iPhone, you can see the password from your Wi-Fi network. We usually enter the Wi-Fi password on our phones and completely forget about it. Later, you may struggle to find the password when you connect your laptop to the same Wi-Fi. iPhone has made this more straightforward, as you can view the password through the phone directly. Just go into the Wi-Fi settings and tap on the password. It will ask to use your face ID to authenticate if it is you and then reveal the passkey.