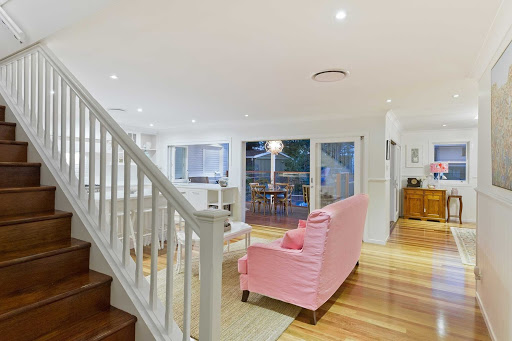 Sometimes, small improvements and tricks are all you need to make your home feel like new. We are all in the wrong to think that only big and costly renovations inside our homes can lead to a big and impressive visual impact. Even a good cleanup of the home can make it look different. The following inexpensive improvements will bring you just as big of an impact as a costly one.
1. Organize the Counter Space
Take a look at the counter space in your kitchen – the sink is probably filled with accessories and pumps. It's a very effective move to clear this clutter by simply adding counter-mounted soap dispensers. In case you want to remodel the countertop, this is the detail you mustn't forget. By installing those dispensers, you are creating a greener household because you'll reduce waste. If you like to keep lotion near the sink, add one more dispenser.
2. Walls and Door Frames
Walls are prone to smudges and fingertips marks, so no wonder why they soon start looking messy. Door frames get easily damaged, and time takes its toll on them, too. You can still improve the situation with a scrub brush. Some wall areas experience more "hand traffic" than others – identify them. The lower parts usually have little fingerprints on them. As the majority of door frames are white, you can tape off the surrounding walls and just apply a layer of paint on the frames. It's a quick job, but it brightens the area instantly.
3. Add Modern Lighting
Proper lighting is excellent at changing the vibe of a room. The room can become more inviting, warm and welcoming. The simplest improvement would be to switch to LED lights in terms of greener and more economical living. However, they also come in various hues and intensity levels, so you won't have problems finding the right ones for a specific mood in the room. A dimmer switch is another cool option. Not only does it reduce energy, but it also creates a cozy or romantic atmosphere. The under-cabinet lighting is a cool addition. It will make it easier to prepare meals. However, it will also add elegance to the room if you carefully combine it with a backsplash and elegant countertops.
4. Exterior Works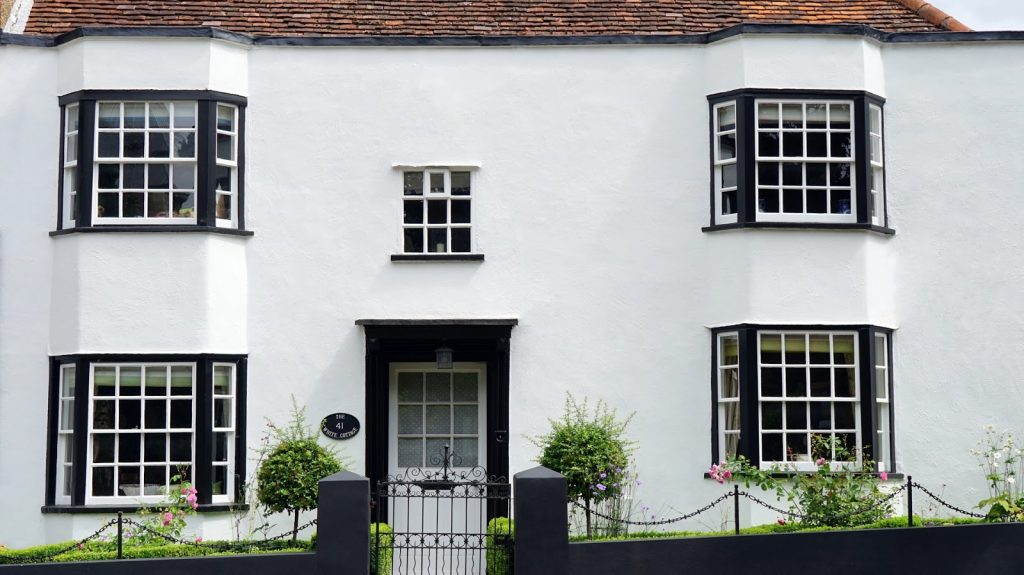 The facade of your home is destined to start looking shabby at some point. The weather conditions, the precipitation and the time will do their part of the job. The good news is that you don't need to make a huge, expensive project out of it. Yes, you will need some help from the professionals, but that's only to ensure the improvements are done right and that they stand the test of time. Find a reliable company for rendering repairs. In many cases, that will be enough to improve the exterior looks. When the time is right, you can choose to change the color, at least on the front side of the house.
5. Window Treatment
Looking from the inside, curtains have the strongest effect on a person walking into a room. They dictate the overall feel of that area, so maybe the cheapest, but the most significant change would be to get new ones. No matter which room is in question, curtains bring the mood inside of it. Paneled curtains create a cozy look. Alternatively, you can go with a more modern look if you install roman shades.
6. Painting the Interior
This isn't a major revelation, but it still needs to be mentioned because it's relatively cheap. Walls occupy most of the space, so no wonder why their color affects the overall look of the room. Depending on how skillful you are, you can choose to DIY it or hire a professional. White or another neutral, light color are the best option for smaller rooms, as they make them look bigger. Alternatively, you can opt for painting just one wall, turning it into an accent wall if you choose a bright, intensive color. Look for online guidance to see which colors are complementary to the color of your furniture.
7. Refresh the Mantle Area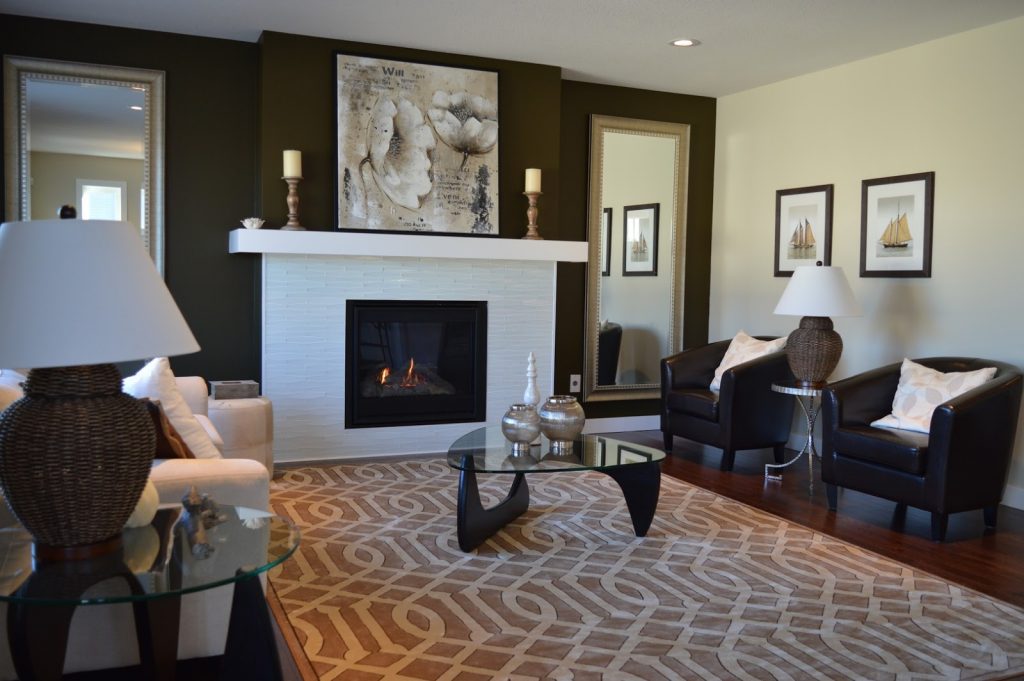 In case you have a fireplace in your living room and you want to update it a bit, then consider improving the whole mantle area. If the area was originally built with a painted frame, maybe you could go for a stone front now. Alternatively, try changing the whole configuration, for example, add stones high up to the ceiling. In case you have a wood mantel shelf, you could install a big, hearth shelf that comes with more details.
Final comment
The thing with home improvements is identifying the most problematic areas. Don't let things get out of your hand – many homeowners expand the renovation to unnecessary changes, spending a lot more than they planned. Stick to the simple things that will bring the biggest effect.