You can almost hear those wedding bells ringing while you're walking down the aisle, all dressed up in white and shining bright like an angel. At this moment, you feel perfect, because everything on you is perfect from head to toe. However, this experience might not be so perfect if you don't think about your makeup on time.
Wedding day makeup is an important issue because this is the most fragile part of the bride's look. Hair-dos can easily get fixed, dresses can be changed, but you can't carry around a makeup set with you throughout the whole ceremony. Or, can you? Keep reading to discover three secrets about choosing the perfect makeup for your wedding day.
1. Think natural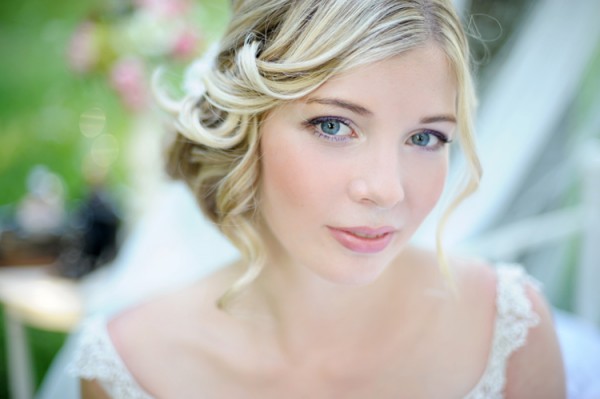 When it comes to thinking about the wedding day makeup, brides tend to make one common mistake called "the more, the merrier". It's not necessary for your makeup to be pompous in order for you to be the most beautiful person at your wedding. What you should opt for, instead of covering every inch of your face with heavy foundation, is natural palette makeup that emphasizes your best features.
Most of us have some sort of imperfections on our faces (pimples, scars, freckles etc.), but in order to make the most of your wedding day look, it's important to conceal them, not to cover them. This can easily be done by using BB cream, natural vegan foundations or concealers. Remember that heavy makeup is a bride's biggest enemy, because it plugs pores and disables your skin from breathing properly, which causes a lot of sweat and, eventually, smudging and blurring.
2. Think minimalistic
As we've already mentioned, not only pompous makeup is destined to look gorgeous. You can achieve that picture-perfect model look in many other ways, but you need to know some tips and tricks first. For example, instead of going straight for the smoky eyes, you can get a strong eye effect by simply putting eyeliner over a matte base, and adding a bit of shimmer in the inner eye corner. Instead of putting on layers of lipstick to get the plum lip effect, you can put just one layer of color and cover it with a layer of lip plumper.
If you do everything you can to prevent a makeup incident, yet it still happens, don't panic. The solution lies in mobile beauty services that come to any address and take care of your makeup for you. So, you actually CAN have a makeup set with you the whole day! This means you don't have to think about heavy makeup at all, but stay on minimalistic grounds and let professionals take care of the rest.
3. Think authentic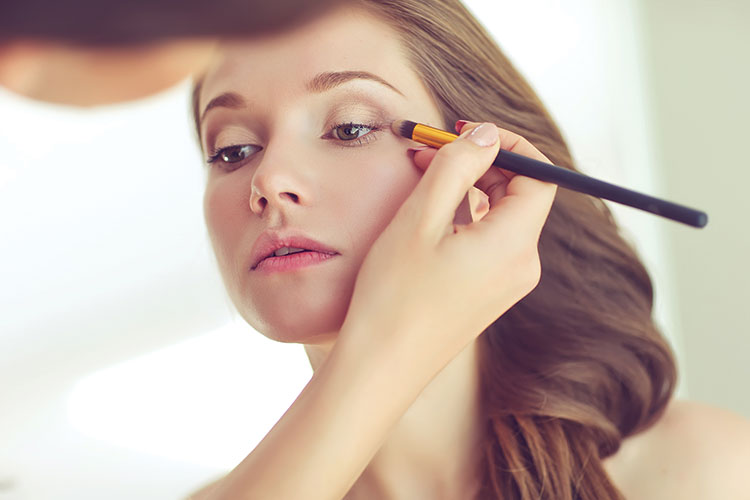 We've seen a lot of brides in our lives, and they mostly look more-or-less the same. It's hard to stand out in a sea of bridal gowns, gorgeous hairdos, and fabulous makeup. Nevertheless, you can have an authentic appearance if you make your makeup specially designed for you, and this means carefully studying your facial curves and features.
What brides rarely do, but is considered to leave an unforgettable impression, is to combine matte, bronze and shine. Matte palettes have many advantages, but most importantly they prevent your face shining from sweat and have the most natural appeal. If you are going for a stunning Keira Knightley look, then matte-brown smoky eyes and polished brows are a must, along with sculpted curls.
Bronze is the ultimate color for an elegant and dreamy look, accompanied by gilded highlights, glittery eyes, and metallic lips. The best part of bronze makeup is that it gives your skin a natural sun-kissed glow. Just a bit of subtle shine and glitter around the eyes and cheeks is all you need to complete this perfectly authentic wedding look.
Now that you know these secrets, make sure to put this knowledge to work and plan the best makeup a bride can have because you deserve nothing less.