Are you looking forward to your outdoor adventures this year? Well, the good news is that RV travel and living might be one of the safest ways to spend your summer vacation. Since Corona prevents organized travel, your RV gives you all the safety and freedom you want and need. But in order to have a cozy and fun RV experience, here are some must-have gadgets that will make your off-the-grid vacation super cool and pleasant. 
RV water filter
When RVing, you will be forced to use water from many sources. While some spots offer drinkable water, others don't, but a good RV water filter will help you keep your water pumps and your bodies clear of any particles and sediment. 
Tire pressure monitor
When you're on the road, you really don't want a flat tire. Since you're traveling so much, your tires are under constant pressure and blast of the elements, so make sure to have a good tire pressure monitoring system. This gadget uses sensors that attach to wheels and send information to your dash so you can always know everything about the condition of your tires. 
Fridge fan
If you have a week and an old absorption refrigerator, you know how it struggles with keeping your things cool. But, a small fridge fan will take care of that problem. It might seem silly, but a fan in your fridge will circulate air and help your fridge keep the temperature constant. In super hot climates, this gadget will come in very handy. 
Electric cooler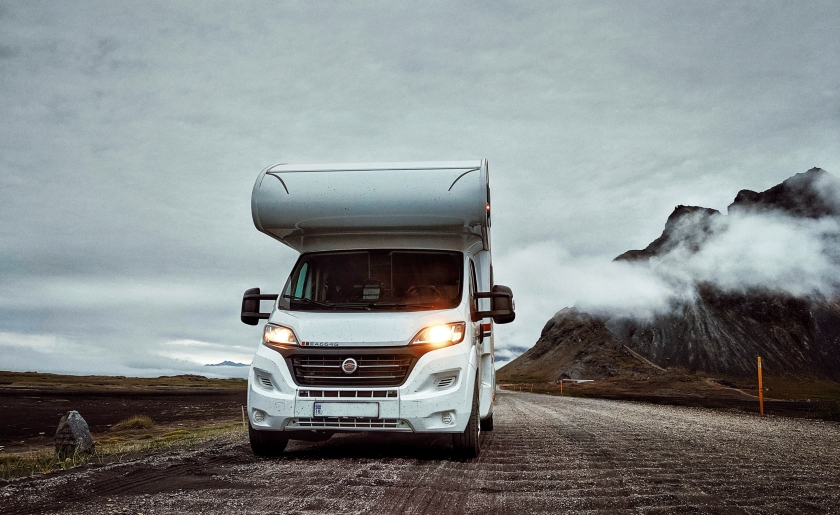 On the other hand, if you really want to improve the way you store your food and drink, consider grabbing an electric cooler. The super-cool model designed by Furrion will keep your things cold for up to seven days on one charge. If you travel in an RV group, this little rover will be the life of every party since it can also charge your electronics. And if you choose to go completely sustainable, the battery can be charged through a portable solar panel. 
Oxygenics shower head
Most RVs have a very unsatisfying shower with little pressure. Well, if you miss your home shower head, get an Oxygenics one for your home on wheels. This type of shower heads uses less water and provides better pressure. Upgrading this part of your RV is very easy, so don't hesitate to invest in this little luxury. 
Motion security lights
Save your battery power by installing solar motion security lights. They not only provide some extra security, but they also make evenings more pleasant and allow you to stay cozy and safe all through the night. 
Handheld vacuum cleaner
Larger RVs will definitely need long-handled vacuums, but if you have a smaller model, you'll be absolutely happy with a little Dyson or Shark you can fit anywhere and pull out quickly and easily. 
Walkie Talkies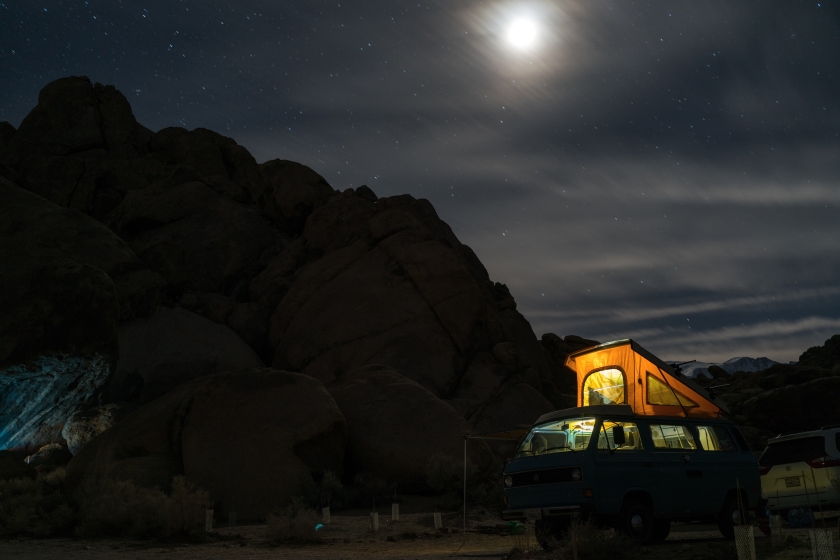 Unless you're traveling solo, you'll need some good walkie talkies for communication. These will come in very handy when you need to communicate with your fellow RV-heads or when you need to back up, hitch up, and more. It's easier and safe than texting and more reliable when there's no cell service. 
Solar panels
All batteries eventually need charging. But if you're far away from a campground and a reliable electricity source, you might want to have some solar panels at hand. Solar panels for RVs are more efficient and practical than ever and they have a few benefits over generators. No matter if you're a serious traveler or a casual boondocker, you might want to look into getting a small roof panel for your RV. 
Leveling system
Trying to get your RV level can be a pain in the back, however, it's critical for the good functioning of your fridge, plumbing, and slide-outs. If you always struggle with this part, check out gadgets like Level Mate Pro. This little guy attaches to the wall and helps you level your RV via the app. The app shows you exactly how much each wheel needs to be raised to achieve the perfect state. It will save you a lot of time, trouble and fights with your travel mates. 
If you're planning to unplug and leave civilization for a while this year, these gadgets will make your RV vacation much easier and safer. With these by your side, you'll never even think about hotel vacations and comforts of your home.