Saving money to secure a better future is on you. It is one thing to earn and spend, but it is quite another thing to save for the future! Retirement, old age or a change of jobs – you need to save for it all. It can be tough, and most of us are novices when it comes to saving.
But let's not worry about ourselves as there are some basic and easy to follow steps from the Personal Finance Analyst that will help you understand better the jargon that is saving. Who knows, you might even get good at saving.
In this following article, we have listed 10 ideas for long-term savings. Let's have a look!
Exercising self-control
The primary goal is to save money. The only way that you can achieve this is by learning to operate within a budget. How good you get at it, depends on the amount of self-control you exercise while making a new purchase. The distinction between what is needed and required with what you want is imperative. Avoid making expensive purchases on a reflex just because the advertisement popped up. Make a list of what you need for a month and keep aside something for yourself. That is how you won't fall into a debt trap.
Invest, invest and invest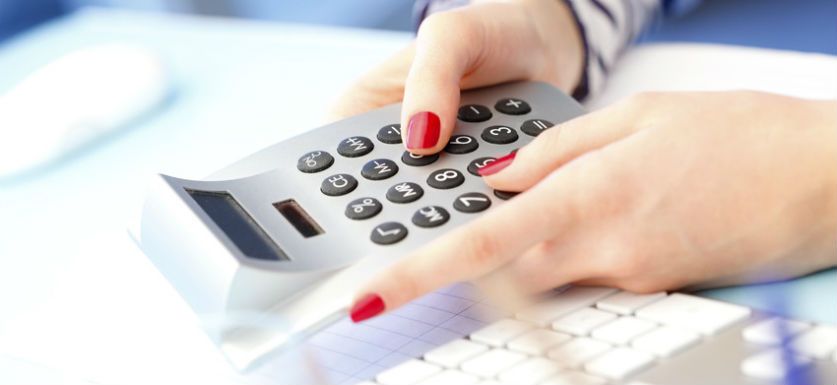 Is it nerve-wracking for you when you think about investing? Chances are you are going by all the fraud cases you hear and read on the news. Even when the economy is faltering, compound interest rates are working its magic. That savings bank account you have will get you interest amounts, but the rate is pretty low. For a stable financial future, you need to make your money work for you. Don't get overwhelmed instead start slow with small to medium risk ventures. Avoid high-risk ventures but don't avoid investing altogether!
Contribution matching
Some of your employers will offer a 401(k) program along with your pay package. They might even want to do contribution matching personally. It is a big money maker for both you and your employer, so don't miss out on these golden opportunities. Your employer will contribute the same amount to what you do thus the moniker, "contribution matching." You can use this "free money" to pay yourself or accommodate your budget for the month.
The Smartphone apps
Have you been using your Smartphone and handheld devices like the tablet for photo-editing, social networking, and games? Stop right now and unleash the power these devices possess. Smartphone apps that help you save money, invest and keep tabs on are just a click away. Make small investments through these apps like the Acorns and StashInvest. Schedule round up deposits from the credit and debit cards right now and make your money work for you.
Unnecessary NSF
When your bottom line your bank account or credit account you are in the NSF category or the Insufficient Fund Fees. These overdraft fees will increase your debt trap since the bank or the institution will levy their own penalty charges on you. You can always look for a bank that doesn't charge a hefty amount but learning to operate within your budget can help you with avoiding these penalty charges altogether. Get smart today!
About the FICO
Your credit score matters. Most of us do not pay much attention to the Credit score or the FICO. But it is highly essential that you maintain a good credit score, or else you end up paying more for mortgages, car insurance through higher interest rates while making the purchases. You won't believe how much more you will be saving by improving your credit score. Make sure you pay all your dues on time to maintain a healthy credit score. For more information on FICO score, the following are some of the ideas you can follow up on,
The organization FICO itself offers recommendations and ideas for score improvement
The FRB or the Federal Reserve Board publishes information on Credit score and how to improve it
News outlets like the Money/CNN have score-boosting tips for you to consider and employ
Score maintenance
Certain ideas will help you to maintain a good score. Maintaining the credit score is an art, and you need to adapt your spending pattern as quickly as possible if you are one of those individuals with poor control over reflex spending. Buying behaviors are the most important things to consider here. There are plenty of apps and firms that will help you with checking your monthly score as often time calculation errors might creep in too.
Shopping ideas
Firstly, you need to choose a credit card carefully before any purchase. It is a great idea to make purchases using a credit card but make sure you go a credit card that doesn't burn a hole in your pocket through the interest rates and always pay the dues on time. One that might look like a good deal might not be so in the long run. The bank cards, credit unions, and credit cards are all different from one another, and you might have to make every purchase with a different mode of payment. Apply the one size doesn't fit all rule in this case.
Transfer smartly
Have you considered shifting the debt of a particular credit card to one that carries a lower interest rate? It is a bit difficult these days with new regulations in place, but you can still do it. Read the terms and conditions carefully and save a great deal of money.
Rewards
Credit cards offer all sorts of bonus structures and rewards. Use your reward points to make purchases and do not let them go to waste.
Once upon a time, giving a few frequent flier miles to a credit card account holder was the full extent of the rare rewards programs that did exist. Today, cards are offering bonus structures and rewards of all sorts. It's a personal choice, and you can go for a credit card that offers rewards that are cut out for you. Rewards include travel, food, and items for everyday use.
Follow these simple tips to make more money and live comfortably. You deserve it!